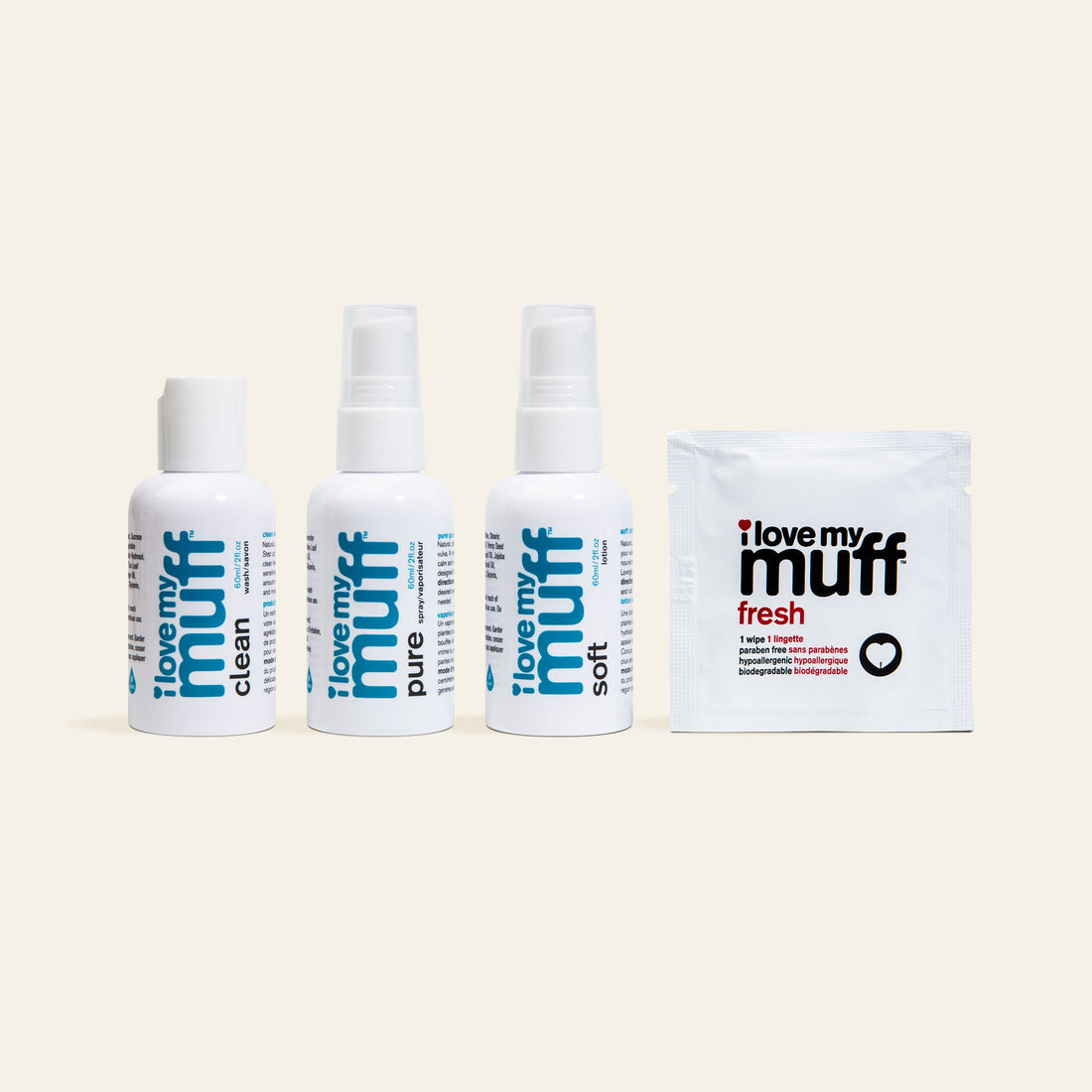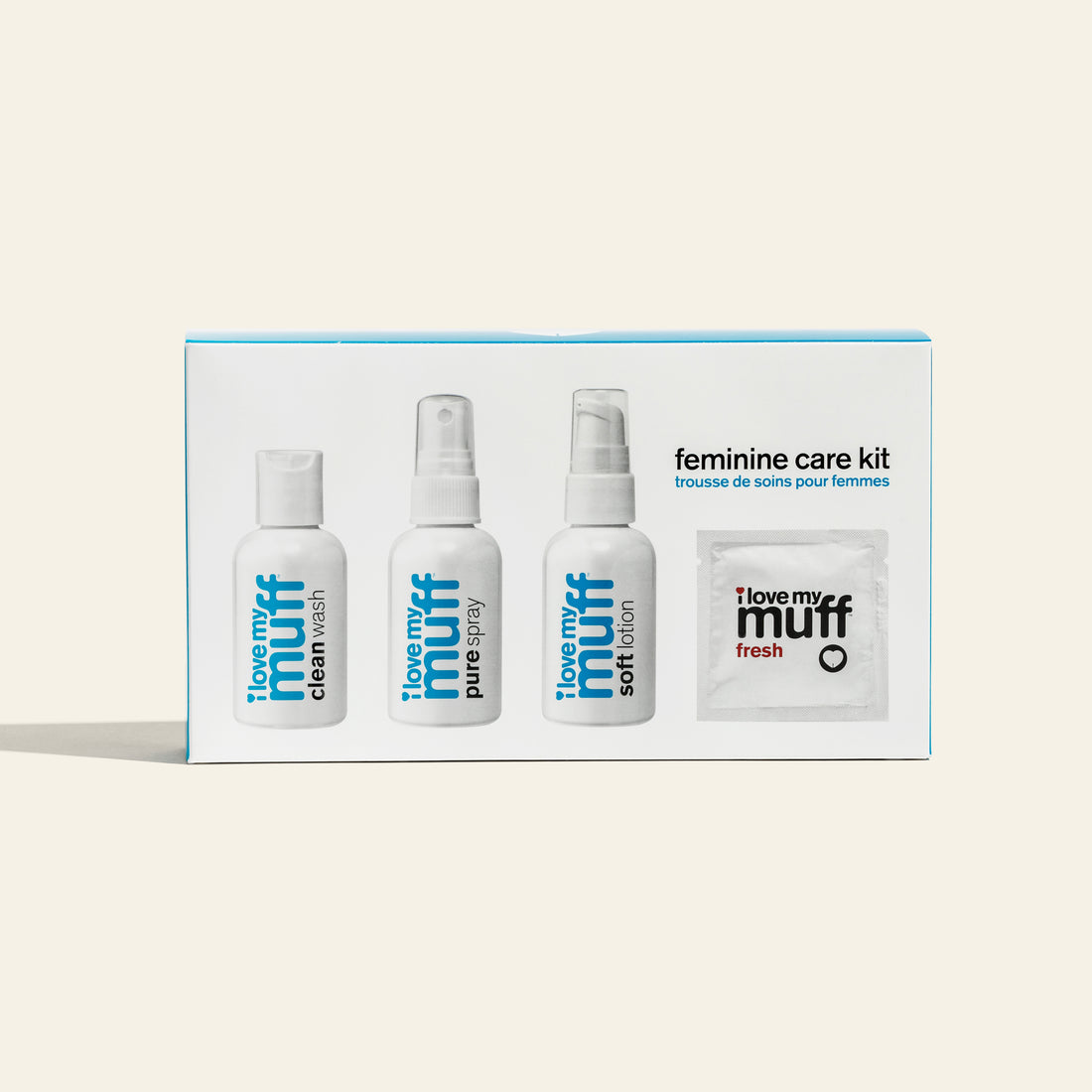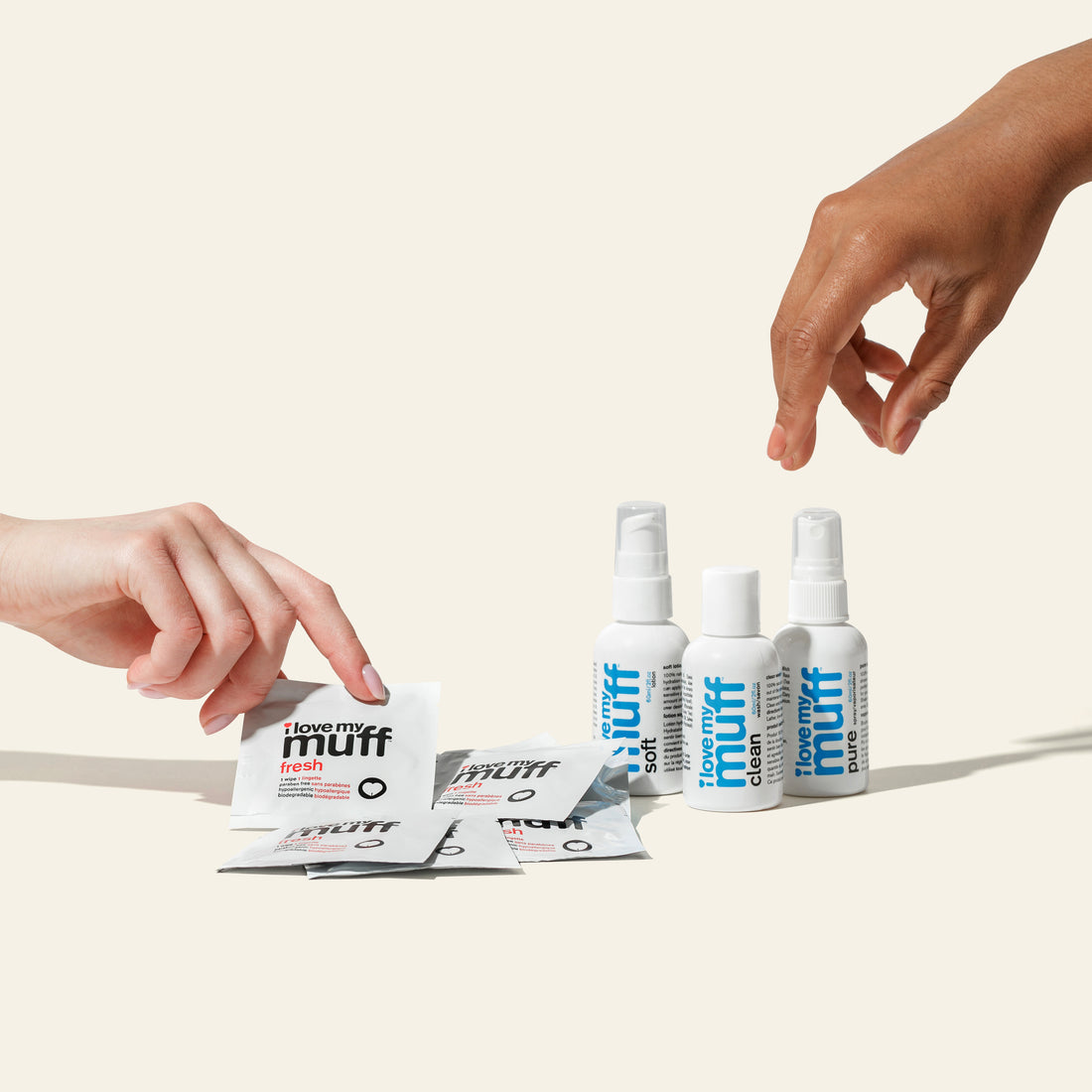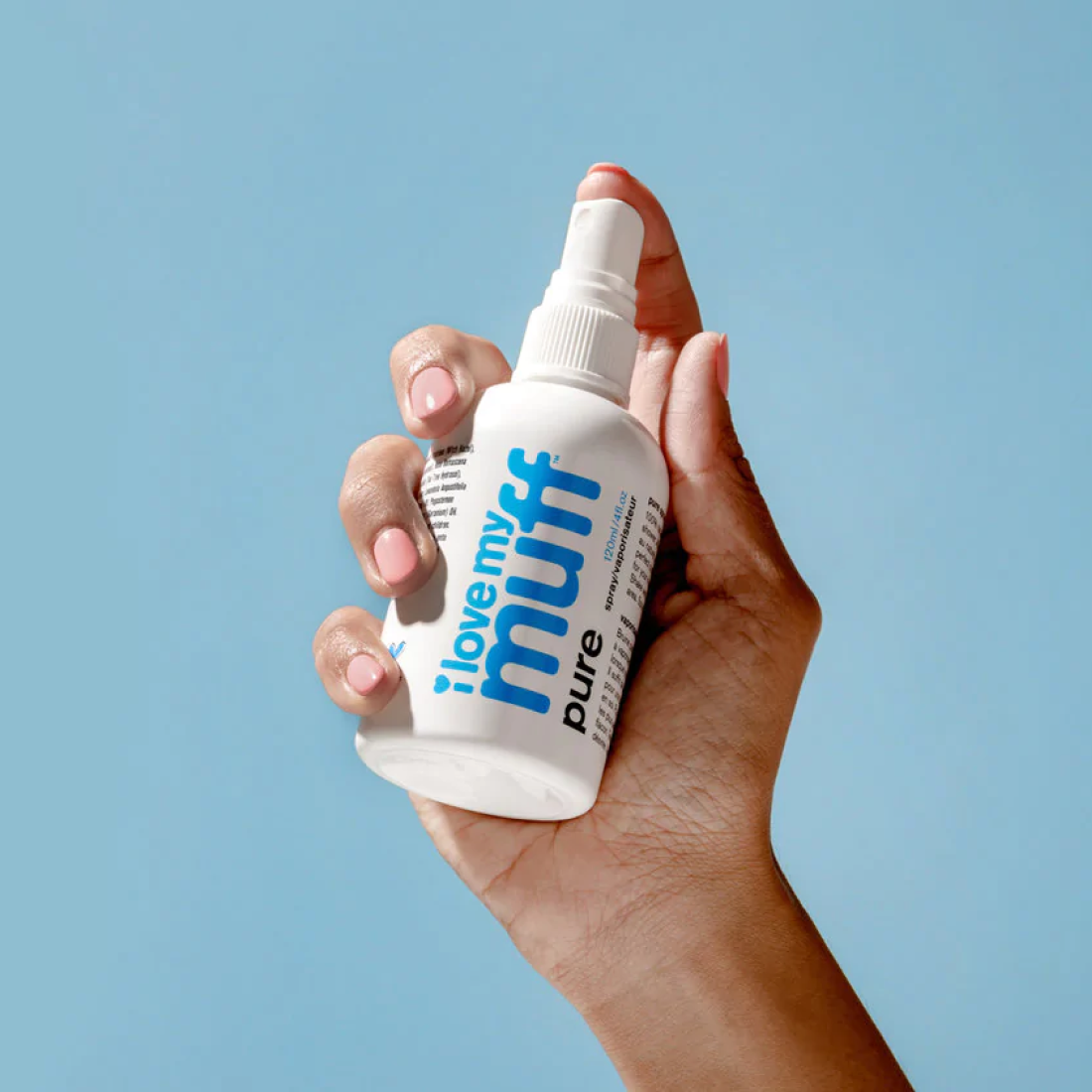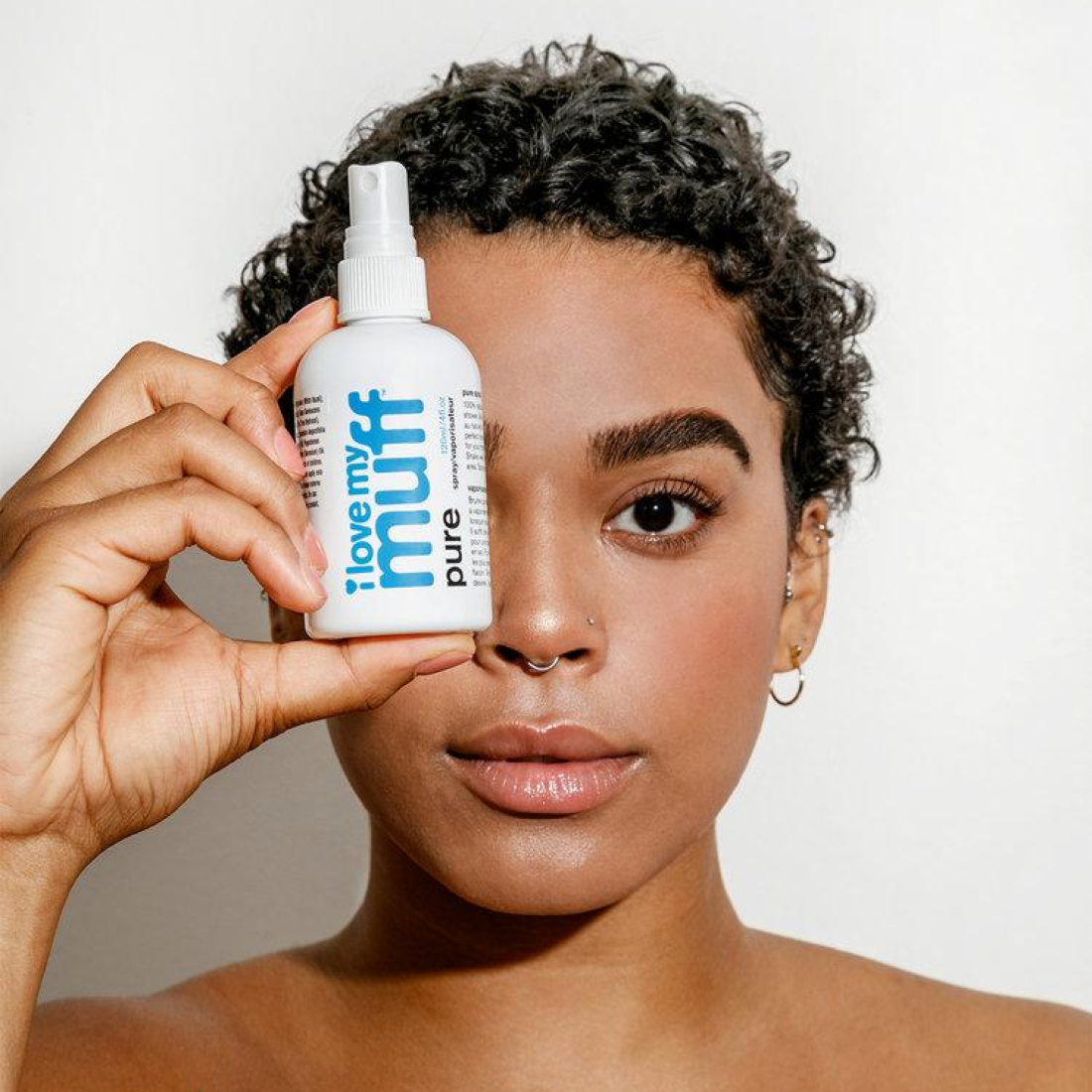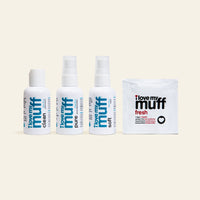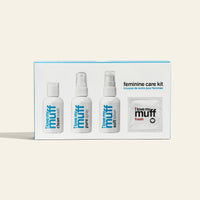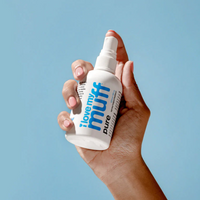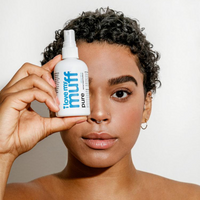 We are proud to endorse this female-owned company based in British Columbia. Founder Ritz Clinging has crafted an exceptional line of intimate hygiene products that are plant-based, pH-balanced, soap-free, and filled with purposeful attributes. This kit is perfect for anyone with a vulva who desires gentle cleansing, hydration, and refreshing without drying out your intimate areas or throwing off your pH levels. Indulge in a spa day experience with the refreshing scent of pure lavender, patchouli, and geranium essential oils. Enjoy the ultimate relaxation with this kit that will leave you feeling revitalized and refreshed.
Sexdex: 6
• Spa fresh scent
• 10 fresh wipes
• Gentle 
• Plant-based
• Cruelty-free
• Vegan
Clean Wash BLUE contains beneficial plant extracts:
Orange Blossom Hydrosol, Lavender Hydrosol, Non-Alcohol Witch Hazel, Rosemary Leaf Extract, Green Tea Leaf Extract, Lavender Oil, Patchouli Oil, Clary Sage Oil, Geranium Oil combined with ultra-gentle, non-irritating, hypoallergenic, non-toxic, non-carcinogenic natural ingredients derived from plant-based sugars and fatty alcohols from coconut oil for its lovely soft lather.
Pure Spray BLUE contains beneficial essential oils and purifying plant extracts:
Non-Alcohol Witch Hazel, Lavender Hydrosol, Rose Hydrosol, Tea Tree Hydrosol, Aloe Leaf Juice, Lavender Oil, Clary Sage Oil, Patchouli Oil, Geranium Oil suspended in purified water with Benzyl Alcohol, Salicylic Acid, Glycerin, Sorbic Acid
Soft Lotion BLUE contains softening plant-based emollients and beneficial essential oils:
A botanical blend of pure lavender, patchouli, and geranium.
Fresh Biodegradable Vulva wipes are moistened with soothing, refreshing plant extracts and beneficial essential oils: Cucumber extract, Chamomile flower, Marshmallow root, Vitamin E, and Lavender offers a fresh, light natural scent.
what's the sexdex?
Our rating for each and every product's performance, environmental sustainability and social responsibility. Scale 1-6 with 6 being the Peak. Learn more>>