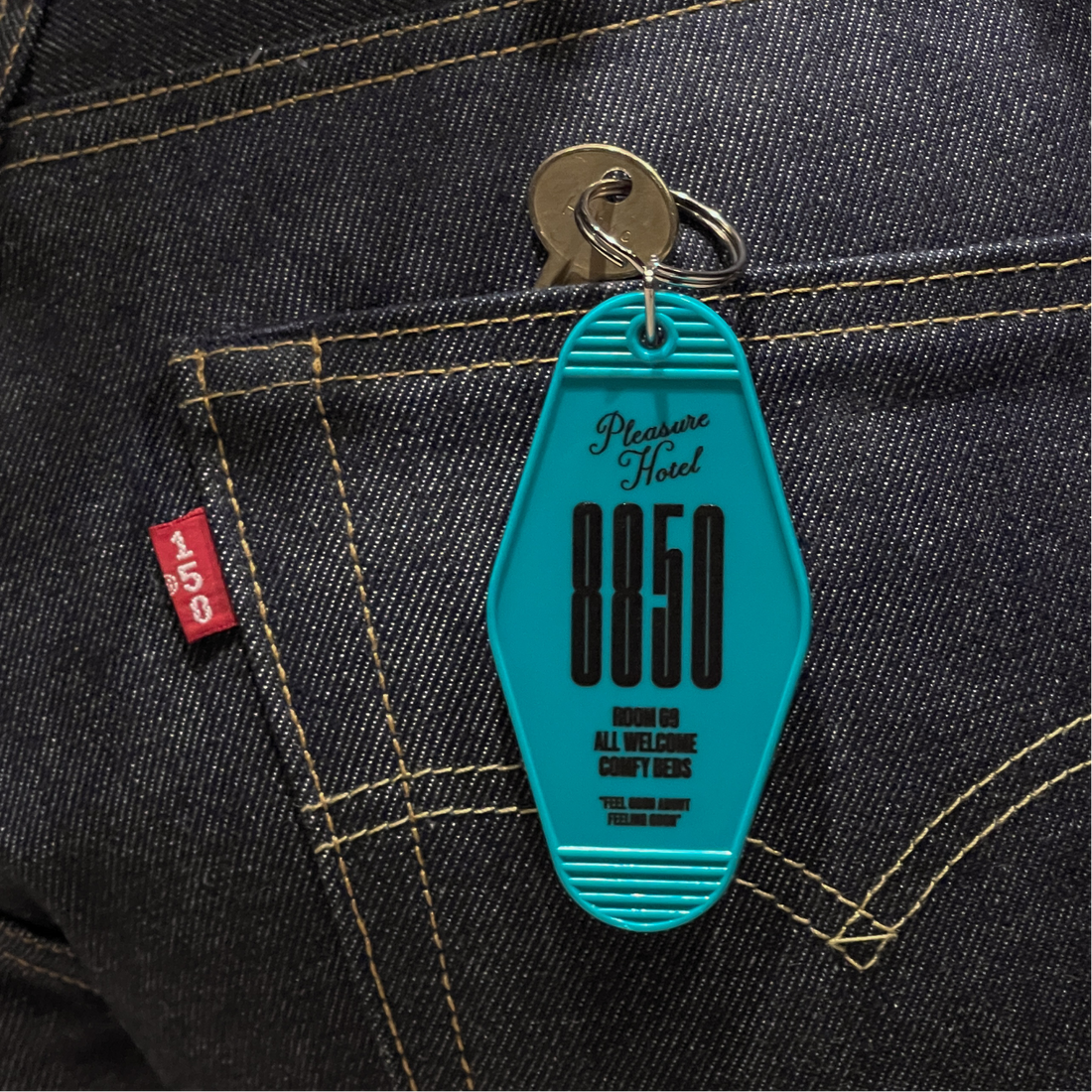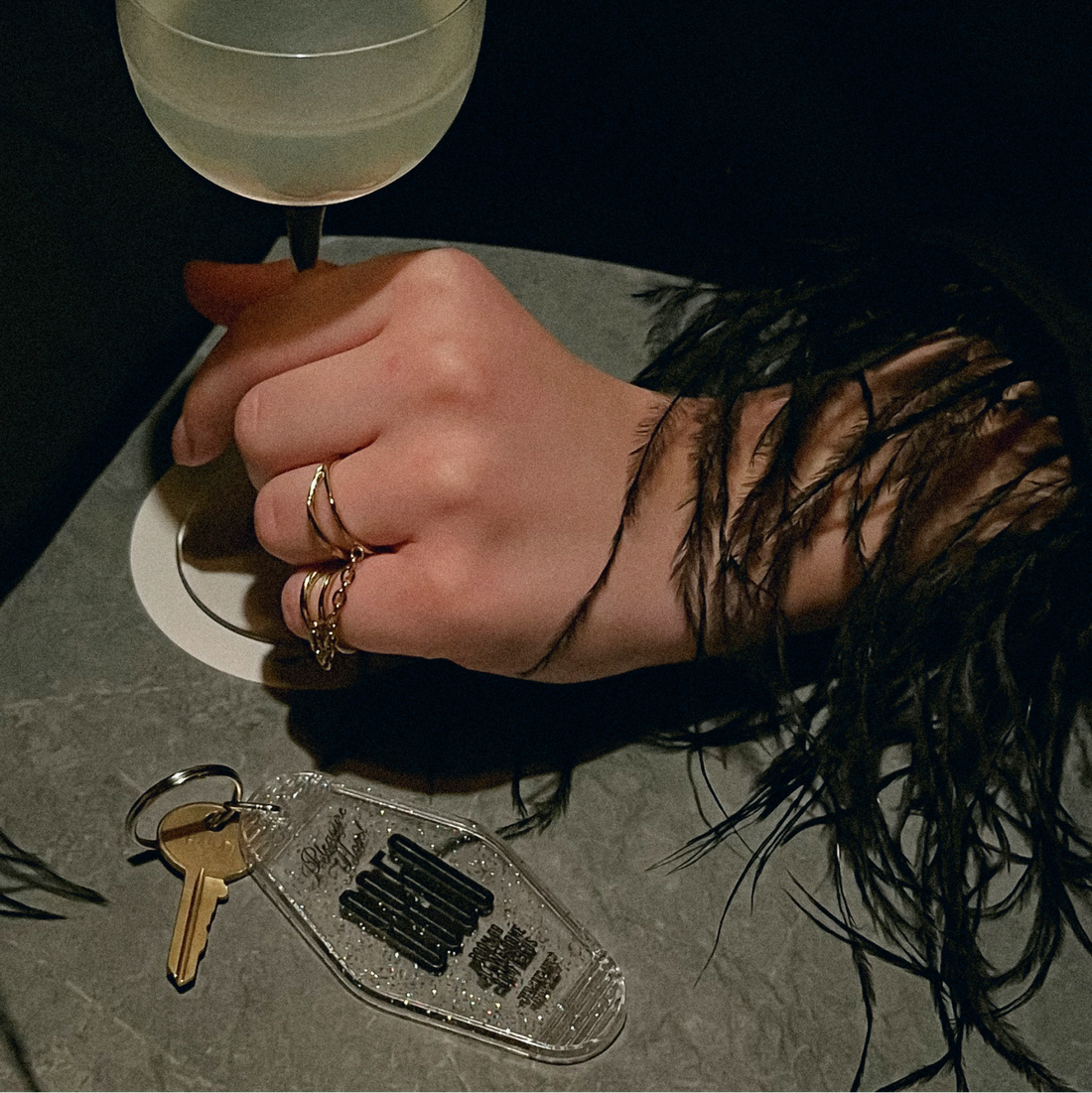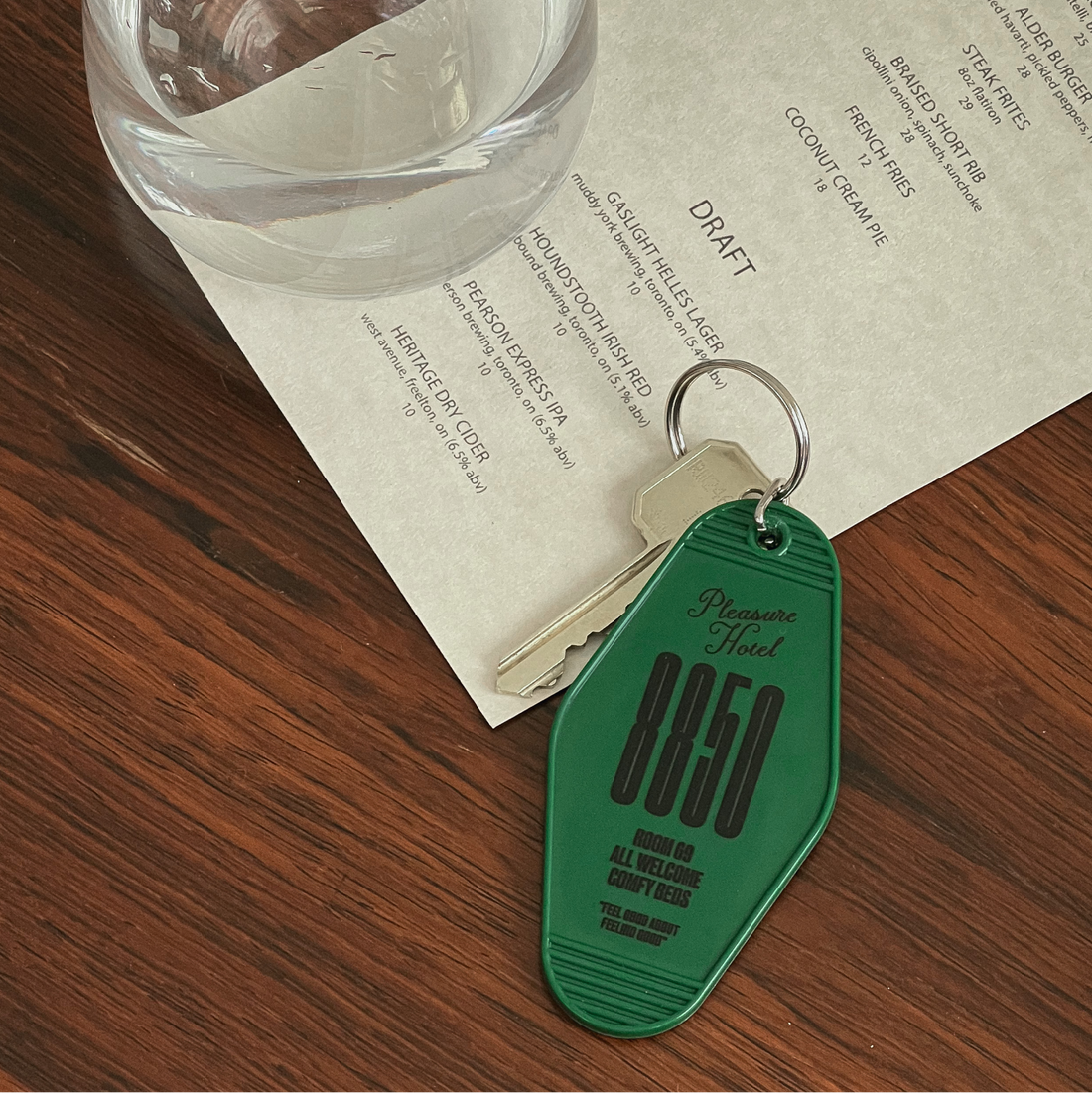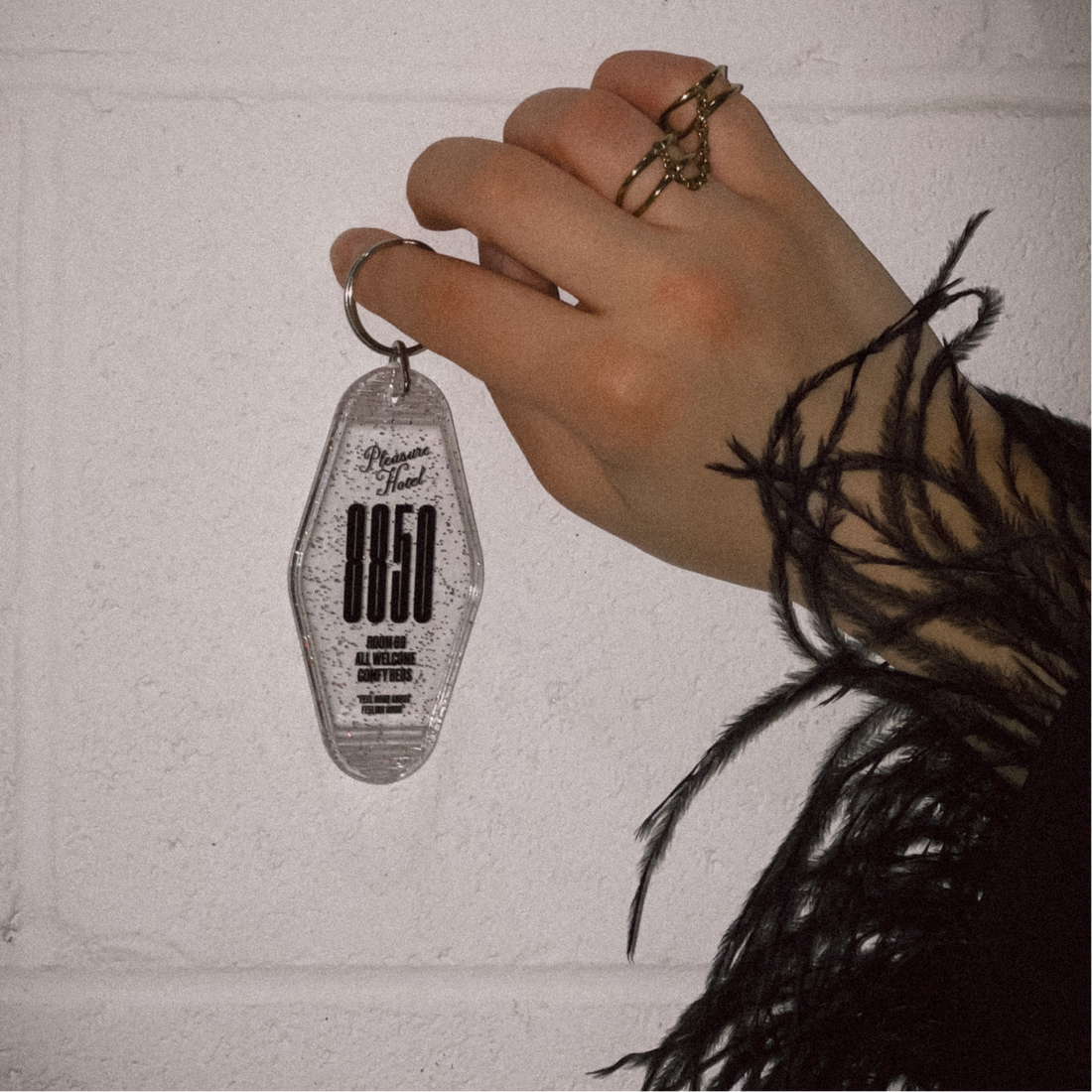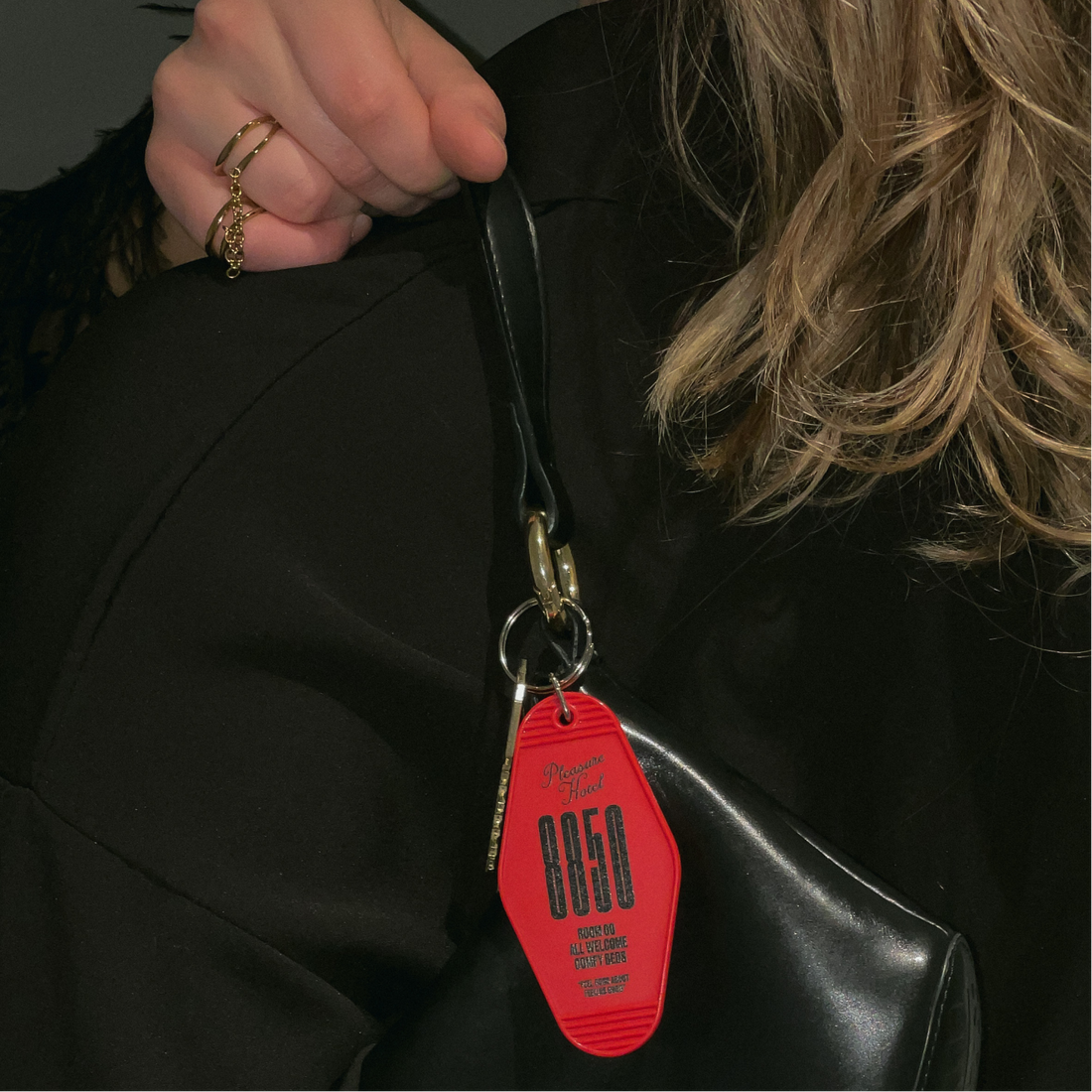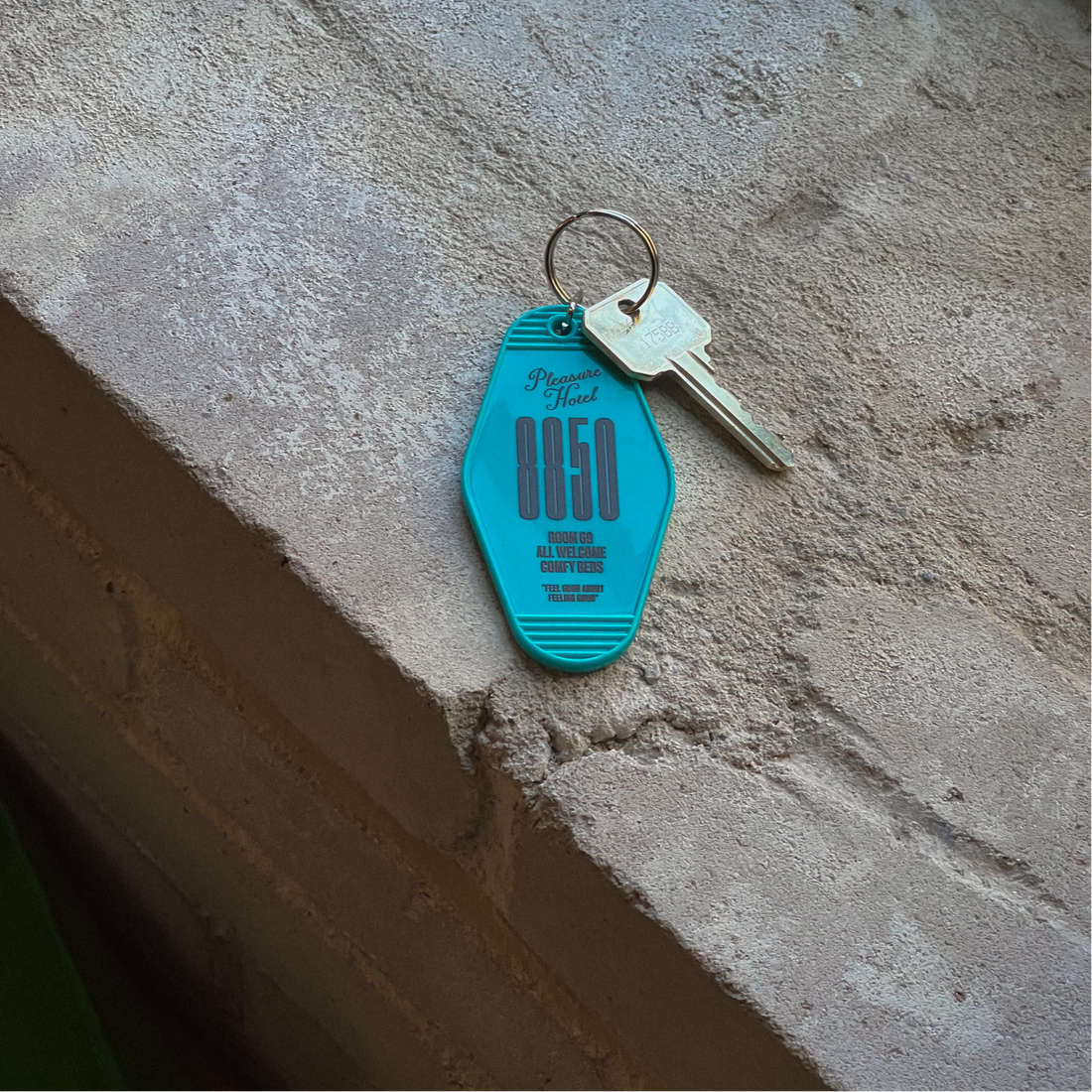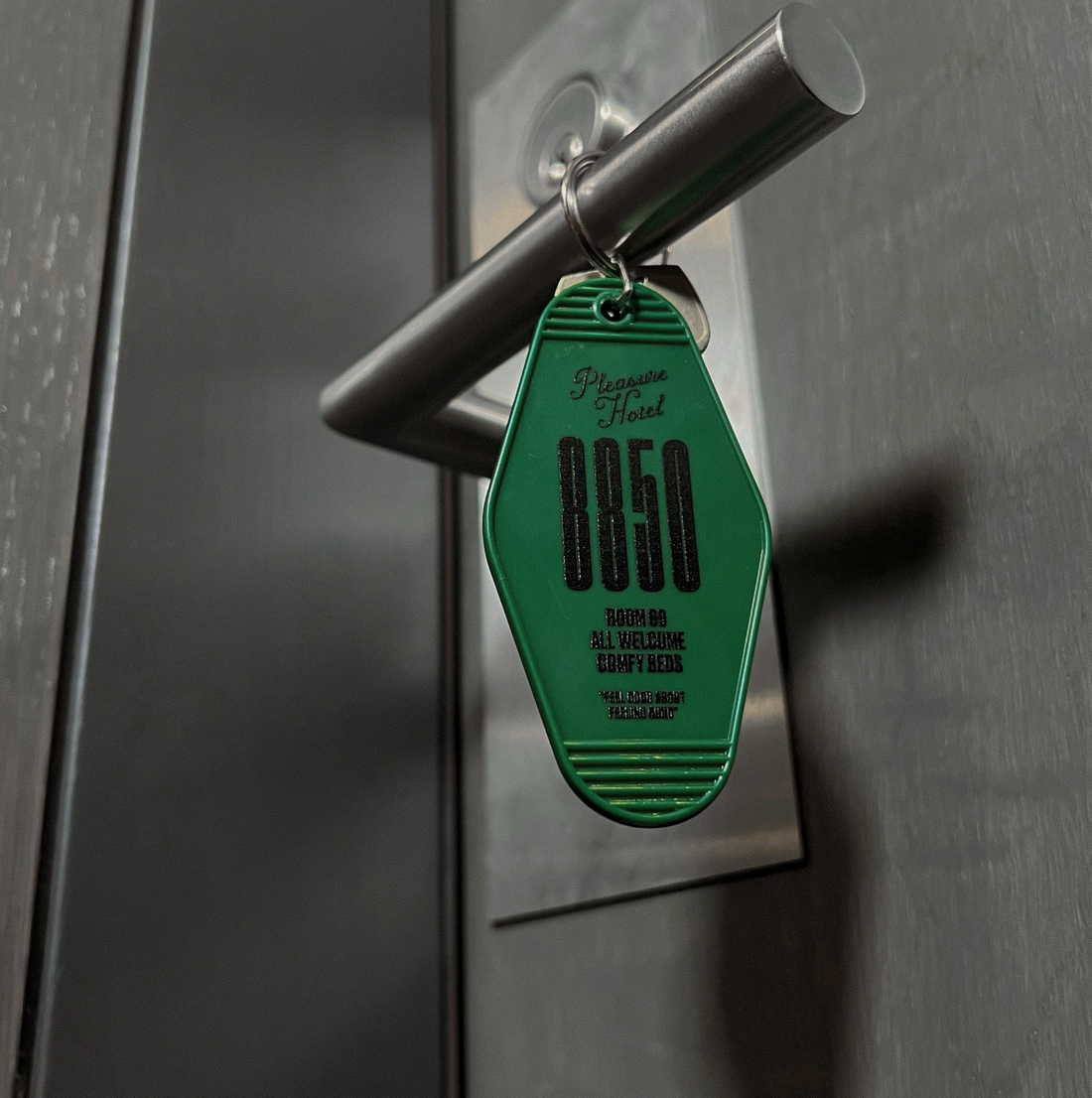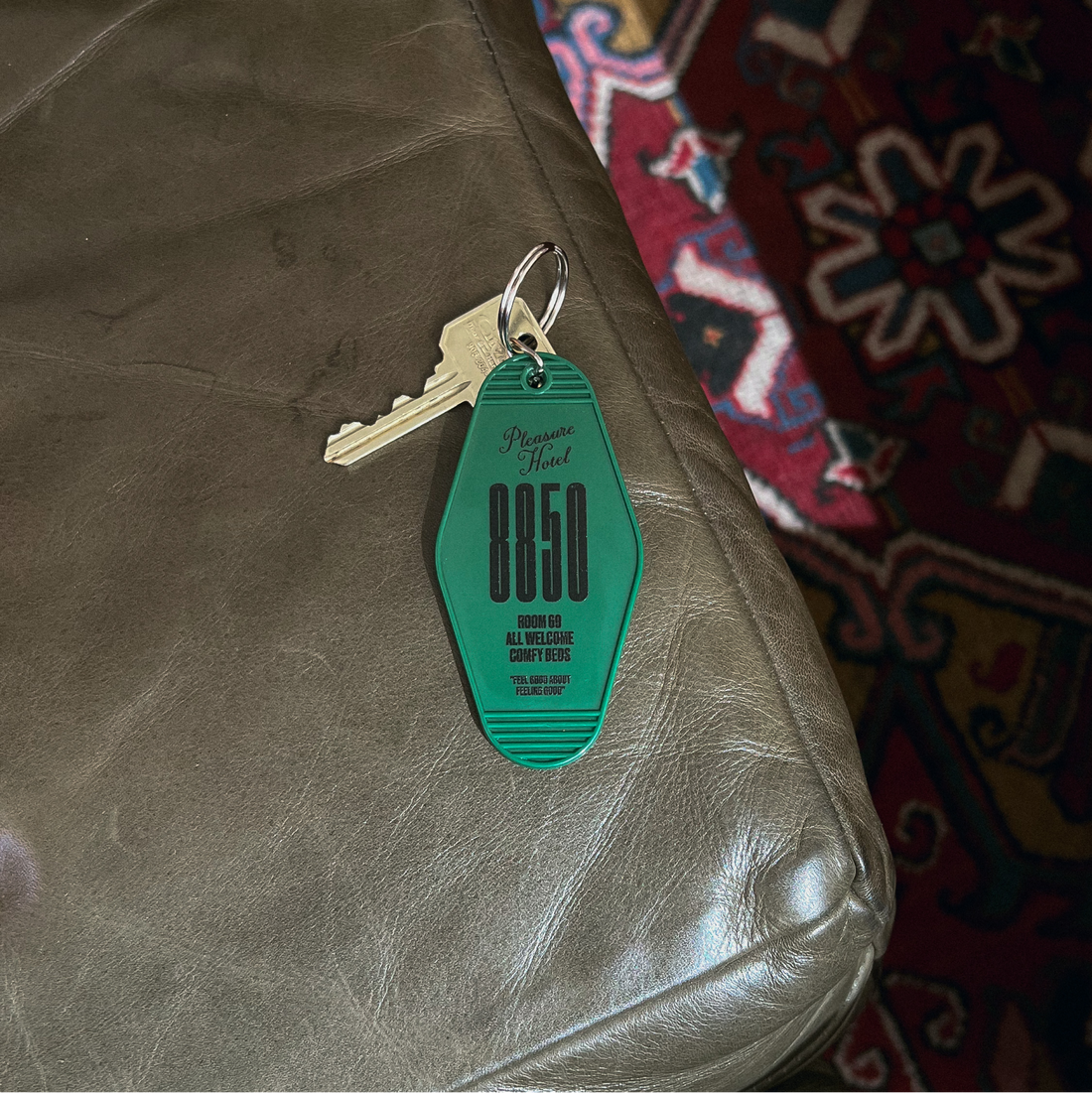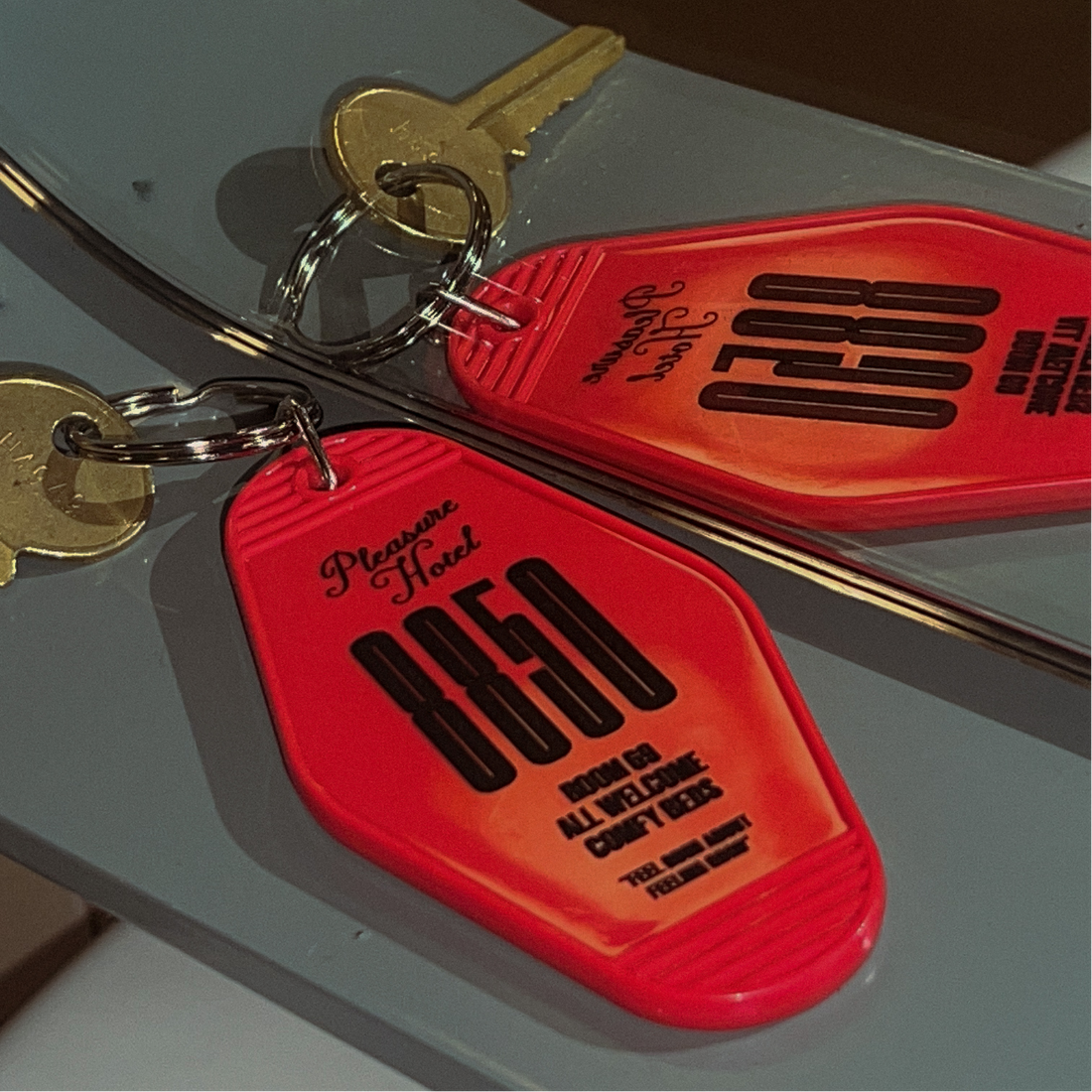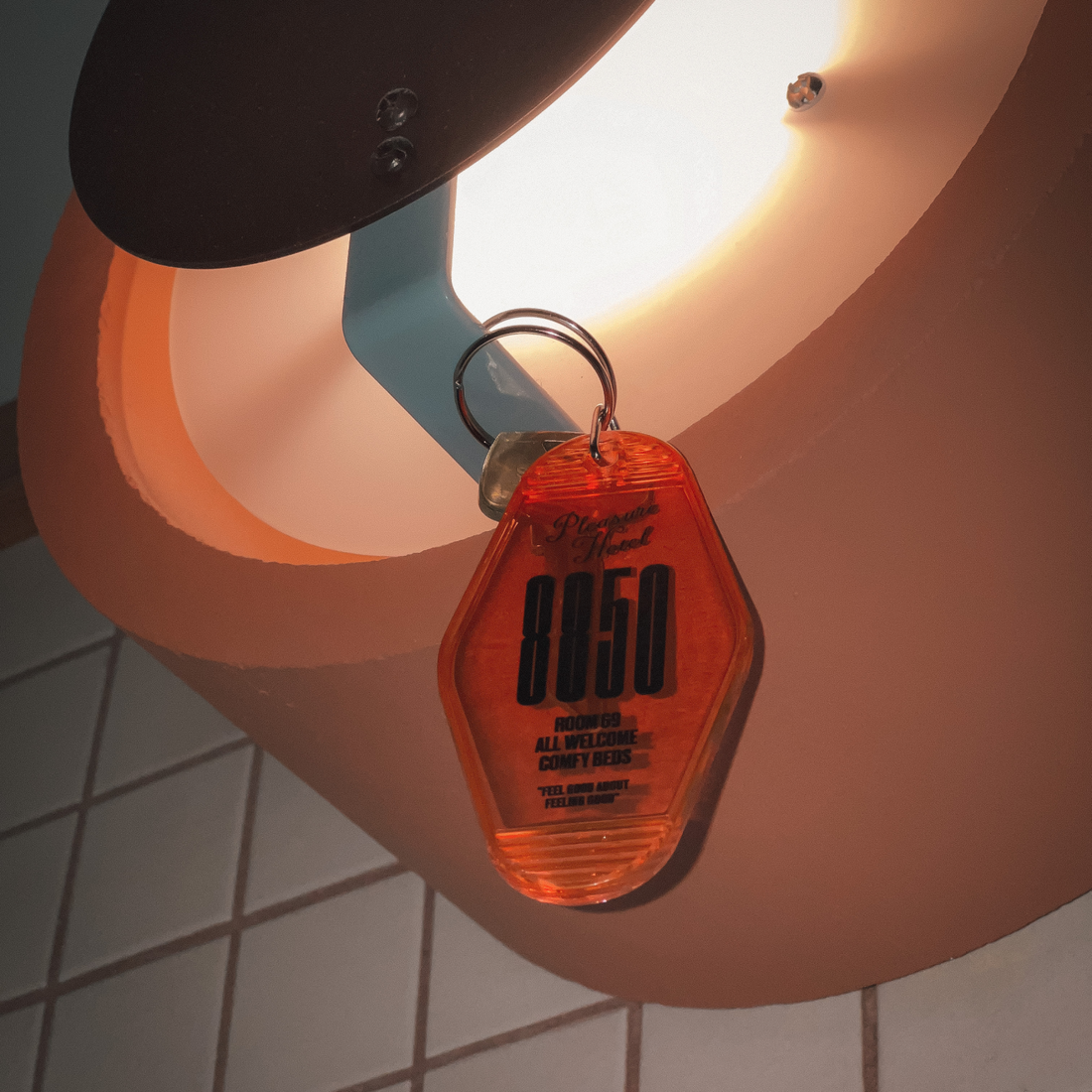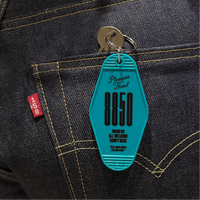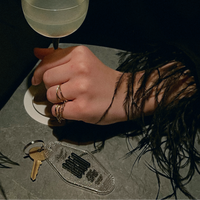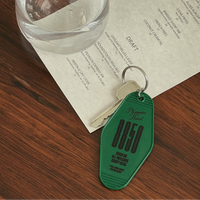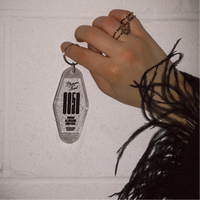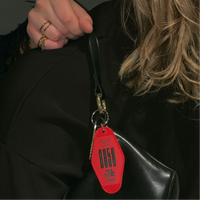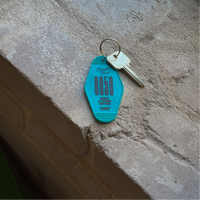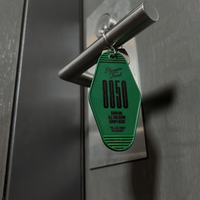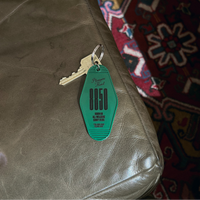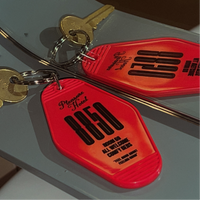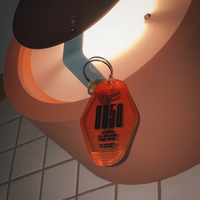 8850 Pleasure Hotel Keychain
Experience the vintage charm with our new 8850 Pleasure Hotel keychains, inspired by classic motel tags from the 1950s. Welcome to room 69, where all are welcome and where we want you to feel good about feeling good.
Dimensions
• 3.5" x 1.75"
• Choose from 5 contemporary colours
• Durable material
• 1" nickel keyring
what's the sexdex?
Our rating for each and every product's performance, environmental sustainability and social responsibility. Scale 1-6 with 6 being the Peak. Learn more>>